Pastor Jeff accepted the call to pastor Oxford Nazarene in May 2020. He is a graduate of Trevecca Nazarene University where he received a degree in Religion and Pastoral Ministries. He also holds an M.Div from Nazarene Theological Seminary in Kansas City, MO, where he and his family lived before moving to Oxford. Pastor Jeff and his wife of 9 years have two young children.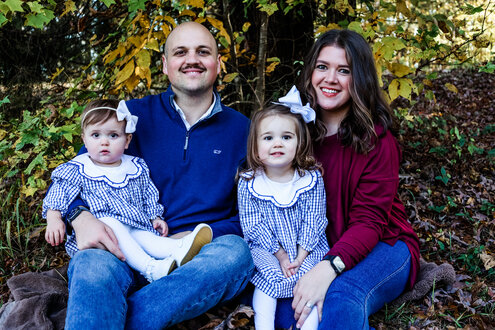 "I love the Church, and from a young age I've always sensed a call to serve a the local congregation. In ministry I am motivated to preach and teach the Word in ways that people can understand and get excited about. I am most passionate about facilitating fellowship among the body of believers- I'm aware that so many in our community live lonely lives, without a group of people to belong to and without a church to call home. My prayer has always been that Oxford Nazarene would be a place where people can come and be their authentic selves, surrendering their lives to Christ and growing in the faith we are called to."
Pastor Jeff loves sports, coffee, and books. Most days you can find the Byler family out walking downtown around the Square, hiking the trails, enjoying an Ole Miss football/basketball/baseball game, or visiting the Memphis Zoo.